Being a business owner you know the importance of each and ever purchase and expense your business incurs and how this factor greatly affects your business's longevity, or rather it's overall success. That's why it's easy to see the value in our best in the industry, 15-year synthetic grass warranty. After all, it's nice knowing that your investment will be around, looking it's best complimenting your business image for the next 15 years.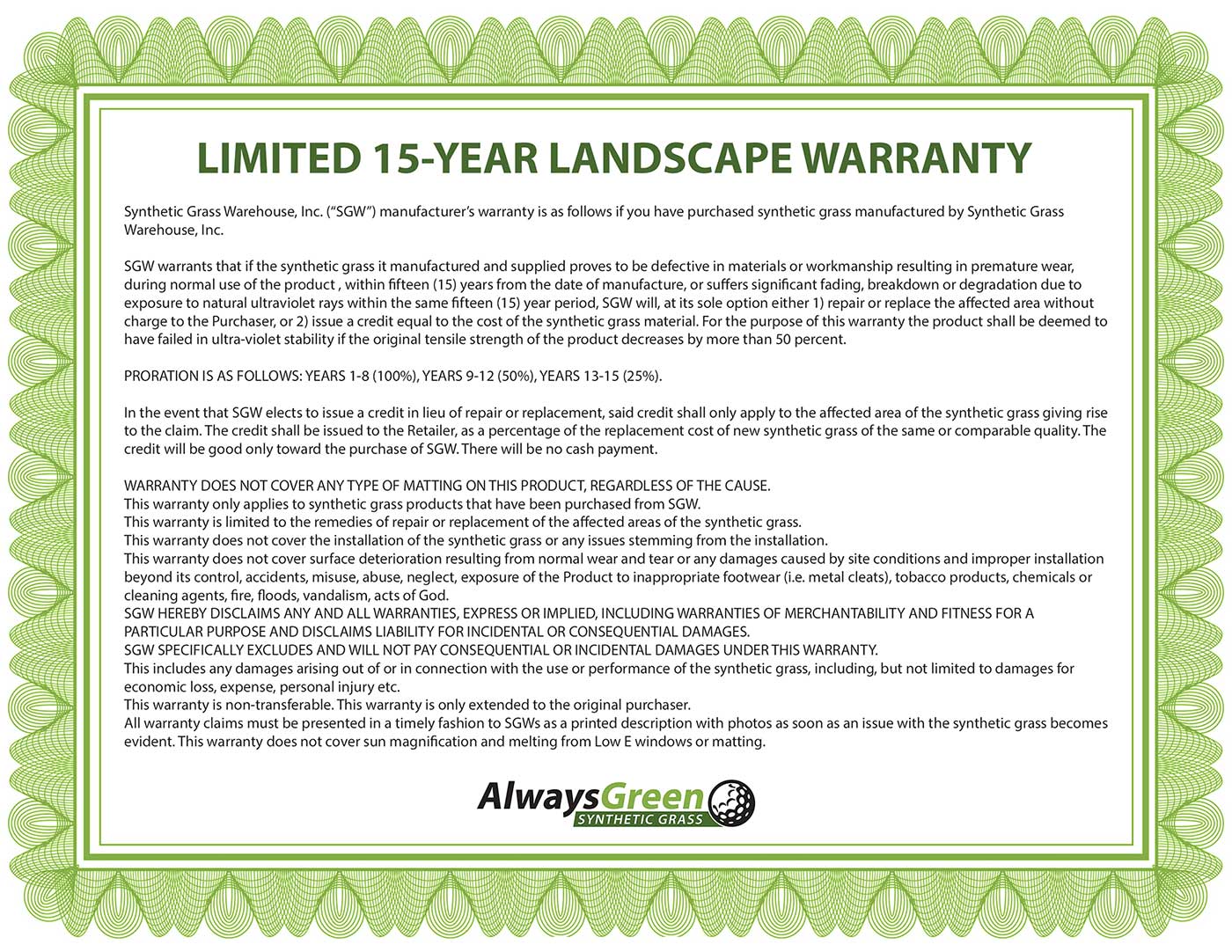 Commercial Menu
Free Survey/Estimate
Use the form below to talk with an expert today!