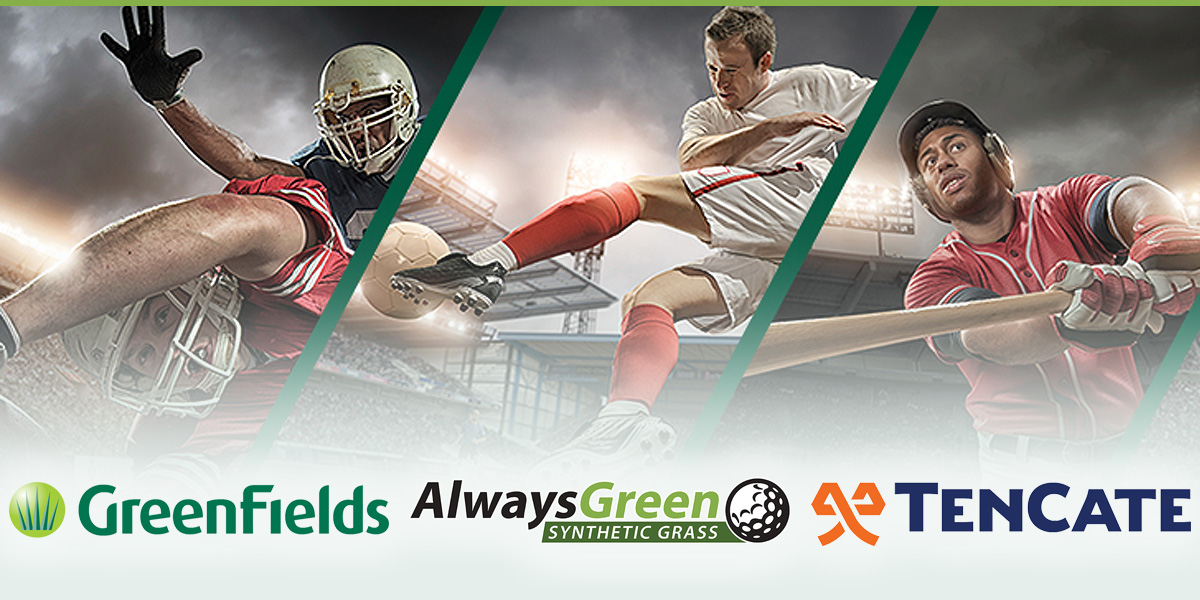 "Your Dream Team in Sports Turf Solutions!"
Committed to excellence
At GreenFields® we are proud of our commitment to producing the world's most technologically advanced and innovative synthetic turf athletic systems on earth. Our years of experience in construction and installation and manufacturing, coupled with our ongoing research and development efforts and our uncompromising commitment to total customer satisfaction have made all of this possible. Our full in-house lab and our fortuitous and exclusive partnerships with companies like TenCate facilitate the design and building of artificial turf systems for a wide variety of sports. The quality of what we produce is unequalled in our industry.
Dedicated experts
The GreenFields team is comprised of a large group of experts dedicated to one unified vision: to equip international sports bodies with the highest quality, most cost-effective products. We accomplish this through our innovative designs and our endless efforts in research and development. Our professional in-house team uses our state-of-the-art testing facility to develop a range of products that all meet or exceed all of the stringent requirements set forth by the various sports governing bodies across the globe. Through these efforts, GreenFields seamlessly merges the concepts of durability and safety that are foundational to our strategies for product development.
Innovative mindset
Diversity through development is one of the core strengths of GreenFields. Our innovative approach to building the best artificial turf systems in the world has been inspired by nature. Everything we make is designed to look and feel natural so that players and fans can have the best possible experience when using our products. GreenFields has become the leading synthetic turf company in the world providing the most original and technologically advanced product portfolio on the market.

A world market leader in synthetic fibers
As the world market leader in synthetic fibers and components, the TenCate Grass Group is perfectly positioned to supply the ideal solution for any sports surface, whatever the sport. Within our extensive range of components there are products developed specifically for sports, including soccer, American football, hockey, tennis and golf. Our components enhance the overall performance of the synthetic turf pitch. The research and development department of TenCate Grass plays a vital role in success of our organization.
Our team of engineers and scientists recognize that their contributions reach far beyond the laboratory and production areas. They monitor the performance of individual fields for many years after the installation, and their observations are used as a basis for further developments in quality and performance.
This is why we make materials that make a difference!
The Premiere Synthetic Turf Solutions Provider
Residential and commercial, we are Southern California's Premiere Synthetic Turf Solutions Provider. More specifically, we install, maintain and repair the most realistic, long-lasting synthetic turf in the industry and now we are strategically partnering with industry leaders adding even more value for our clients.
Sports Turf Solutions
Questions? Quote?
Use the form below and talk with an expert.